Twindis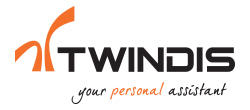 Contact details
| | |
| --- | --- |
| Company Name: | Twindis |
| Address: | Bosbeemd 16 |
| Postal Code: | 5741 TR |
| City: | Beek en Donk |
| Country: | Netherlands |
Terms of delivery
Minimum order amount:
Non
Order costs:
Non
Order cost free:
-
Postage costs:
€ 5,50
Free shipping:
€ 100,00
Customer specific prices:
new
Comments:
Twindis is gespecialiseerd in de Benelux-distributie van energieproducten, onderdelen, accessoires en reparatie van mobiele apparatuur. Tot deze producten behoren o.a. accu's, adapters, autoladers en diverse andere onderdelen en accessoires voor laptops, smartphones, tablets, digicams, camcorders, GPS systemen, powertools en diverse andere mobiele apparatuur. Twindis is niet alleen groothandel voor A-merken, maar is tevens specialist als het gaat om serviceproducten voor andere merken. Twindis biedt haar uitgebreide netwerk van resellers toegang tot een compleet assortiment aan serviceproducten voor aantrekkelijke prijzen. Twindis is preferred distributeur van o.a. Yanec, Jibi, SBS, The Joy Factory, Verbatim, Freecom, Smartsuit, MiPow, Trust, Leitz, ICIDU, iShieldz, Spire, CaseLogic, G Data, Duracell en Blu-Basic.
News about PriceFacts
Sign up for our newsletter to stay informed.