About PriceFacts
Save capital on your purchases with PriceFacts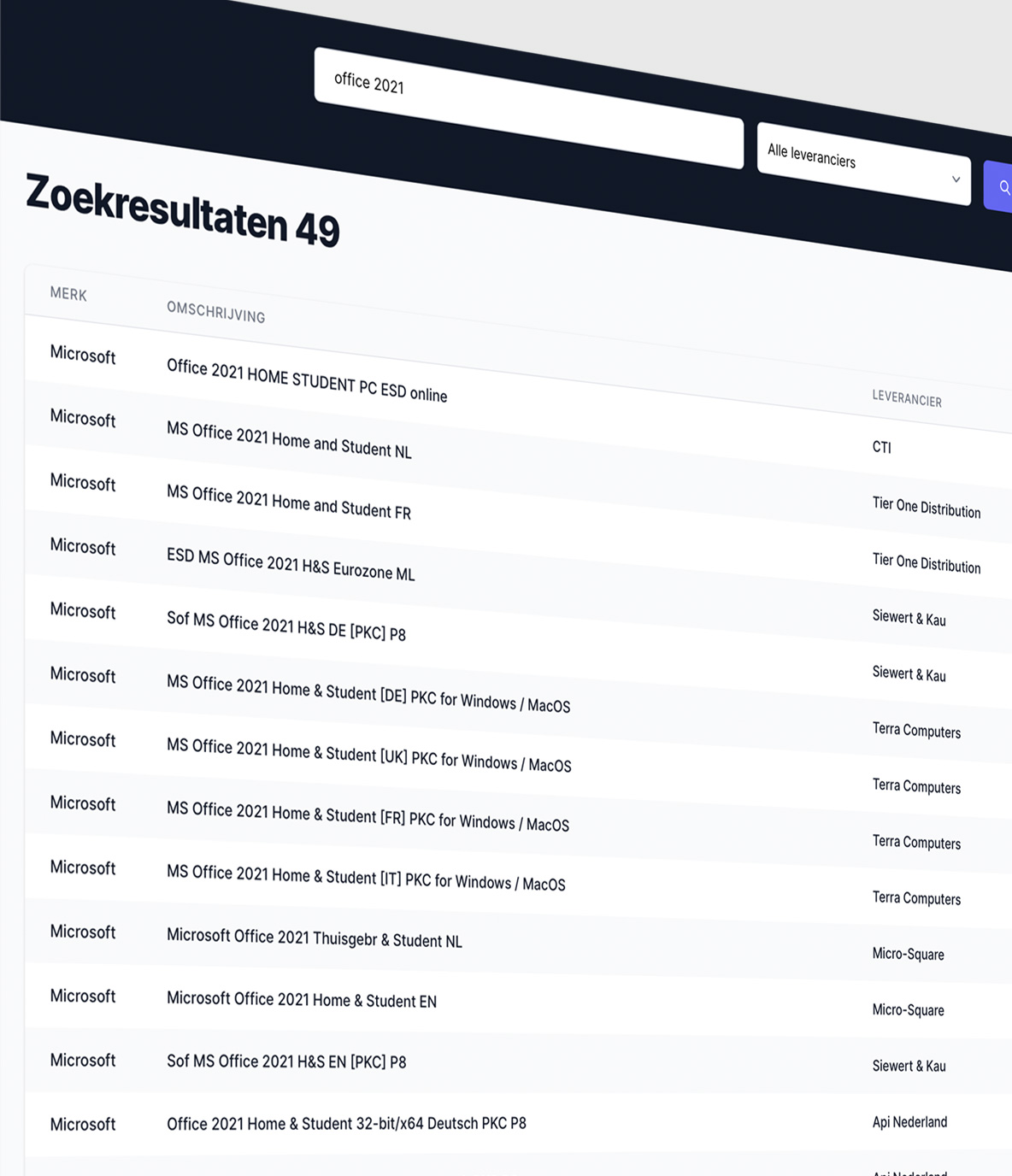 Do you ever dream of it? A computer market that is as transparent as glass. Where you always know immediately where the items you want are for sale. Who has the lowest price of course. And available to you at the touch of a button. Don't dream anymore. That computer market exists. And you too can benefit from it. Sign up for a free trial of PriceFacts today and save capital on your purchases.
PriceFacts is a revolutionary price comparison system. This system offers you the possibility to compare the prices and the offer of the most important computer wholesalers via the Internet. PriceFacts offers an overview of more than 1.8M articles from 50 computer wholesalers. PriceFacts continuously updates the price overview, so you can be sure that you always have the most up-to-date information.
PriceFacts is fully tailored for use by resellers, distributors and manufacturers of computers, software and peripherals. PriceFacts not only provides price, product information and supplier address details, but also provides an overview of additional order and shipping costs. Buying too expensive or endlessly searching for the cheapest provider is no longer necessary. Instantly save time and money with PriceFacts.
Free trial
Try PriceFacts for free for one month with no obligations. If you like it, you can take an annual subscription for € 15.95 per month.
Don't wait any longer and take the lead: all prices in a row at the touch of a button! Because can you still afford to buy more expensive than your competitors?
News about PriceFacts
Sign up for our newsletter to stay informed.